We have an amazing staff with years of experience in caring for people just like you.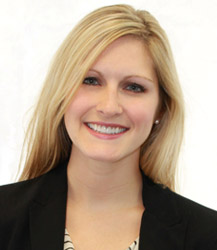 Dr. Elisabeth Dommer
Dr. Elisabeth Dommer grew up in Red Wing, Minnesota and graduated Magna Cum Laude from Concordia College in Moorhead, Minnesota with degrees in Biology and Chemistry. She is a graduate of the University of Minnesota School of Dentistry and is active in the Minnesota Dental Association and Academy of General Dentistry. She is a member of the American Dental Association, Minneapolis District Dental Society, and American Academy of Cosmetic Dentistry. She has extensive training in dental cosmetics and veneers and has won awards in dental esthetics. What Dr. Dommer loves most about being a dentist is working with patients to help them love the way their smiles look and feel. "As a dentist, patients often ask me how I can fix their teeth or their smile; I believe a better question to ask is how can I fix their smile so that it lasts for a lifetime. I work with proven dental techniques and materials and believe in providing quality dental care that lasts and feels beautiful and healthy. I enjoy spending time educating my patients about their oral health and customizing their care and treatment to their individual needs and situations." In her spare time, Dr. Dommer enjoys spending time with her husband, running, reading, arts, playing volleyball and appreciating the many activities and culture of Minneapolis.
Dr. Paul Huey
Dr. Paul Huey is a native of Rochester, Minnesota and graduated Cum Laude from Gustavus Adolphus College with a BA in Biology. He received his Doctor of Dental Surgery (DDS) from the University of Minnesota School of Dentistry in Minneapolis and is very active with continuing education. He has taken classes in many dental disciplines and is also certified in Invisalign and Six Month Smiles. Dr. Huey is a member of the Academy of General Dentistry (AGD), the Minneapolis District Dental Society (MDDS), the Minnesota Dental Association (MDA), and the American Dental Association (ADA). Dr. Huey says his favorite part of being a dentist is getting to know his patients. "I want all of our guests to have an excellent dental experience here at Nicollet Avenue Dental. Our team will listen to your dental concerns and get to know you, so that we can make your visit comfortable and enjoyable. We provide gentle, comprehensive, and up-to-date dental care to help you achieve excellent oral health. We strive to create an environment where you will be treated like family. You can be happy to call us your new dental home!" Dr. Huey lives in Minneapolis with his wife and enjoys spending time exploring Minneapolis eateries, music, and outdoor activities. He also enjoys running, softball, and travel and is a big supporter of Minnesota sports teams--Go Vikings, Gophers, and Twins!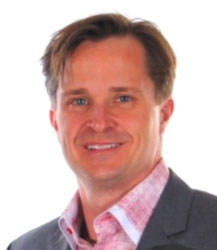 Dr. Marc Orjansen, Periodontist
Dr. Orjansen was born and raised in Moorhead, MN. He received his BA and DDS from the University of Missouri at Kansas City. He completed his periodontal residency and received a master degree in Oral Biology from the University of Missouri in 1998. Dr. Orjansen is a member of the AAP, ADA, MDA, and MAP. He enjoys spending time interacting with his patients and improving their oral health. Dr. Orjansen provides advanced periodontal care and surgeries to Nicollet Avenue Dental, including the placement of in-house dental implants. Dr. Orjansen enjoys spending time with his wife and children. Besides dentistry he enjoys movies, do-it-yourself projects, basketball and coaching his children's athletic teams.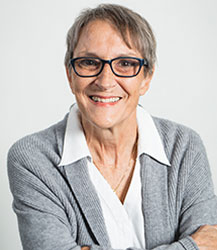 Pat - Dental Hygienist
Pat Has been with Eat Street Dental since 1975, and says what she enjoys most about being a dental hygienist is getting to know her patients as friends and says she loves the people she works with. When she's not working, Pat has many passions including art, tennis, biking and traveling and enjoys time with friends, family, and her dogs.
Claudia - Dental Assistant and Patient Care Coordinator
Claudia has been with Eat Street Dental since 2005, working first as a dental assistant, and later as a patient care coordinator. She enjoys interpreting for our Spanish speaking patients. Claudia enjoys spending time with her family in her free time.
Kate - Dental Assistant
Kate has been with the practice since 2015. Her favorite thing about her job is helping change the way people feel about coming to the dentist. Besides her job, Kate loves spending time at home with her wife, cat, and dog.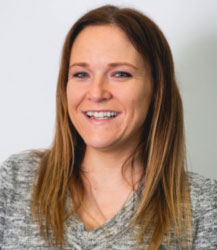 Sunny - Dental Assistant
Sunny joined the practice in 2016. She loves working at Eat Street Dental because all of the patients she meets are so kind and she enjoys helping people feel comfortable while they are having dental treatment. Sunny enjoys being with her daughters, boating, rollerblading, and watching movies.